I. Greece, Samothrace Island retreat
Residential 1st -7th of September
Come and live with us for a week!
An exiting invitation to spend a week with us on a beautiful Greek island!
Details:
Two meetings per day – morning and evening (each 90 min)
Free time to explore the island by yourself or all together.
Ongoing support during your stay.
Accommodation, meetings, drinks & snacks included
Cost: 80 euro/per day
We will provide transport from and to the ferry as well.
Accommodation
We rent a house for 6 people and 100 m from the sea and we will fit in it 🙂
more about the island here
The easiest way to reach Samothrace is to catch a flight from Athens to Alexandroupolis
Here it is the link the flight is early in the morning
and then ferry directly to the island
on 1st of September the ferry departure at 4 pm , so you will have enough time to see this city also
We will be waiting for you at harbour in Samothrace
Very limited spots – up to 6
Do not hesitate to message luchanauzunova@gmail.com for more details or if you have any additional questions.
ps. Book in advance is advisable, 2 places left.
II. Stop seeking, start finding
For the first time In-Person retreat, Sofia, Bulgaria
with zoom option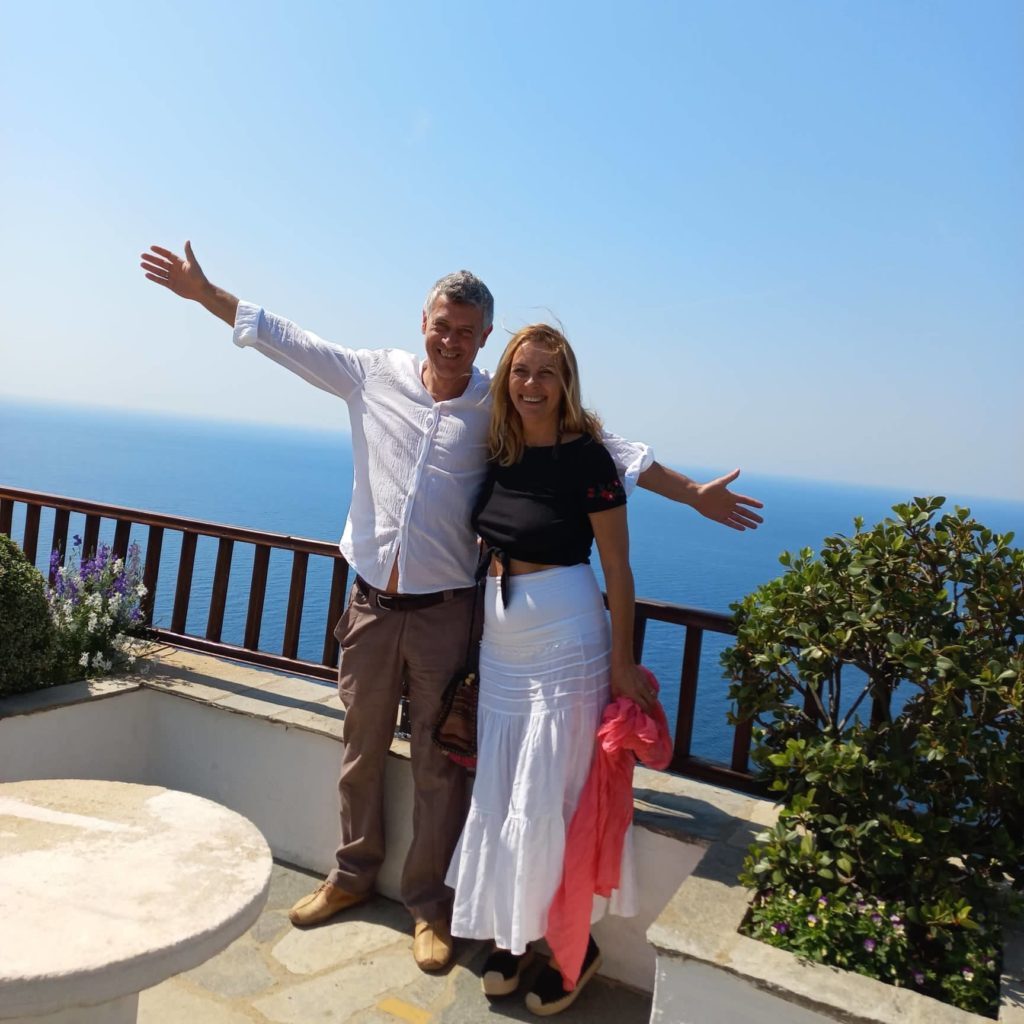 23rd & 24 July
Two-afternoon meetings from 3 pm – 7 pm with a coffee break,
Price:
in person / per day – between 50 euro to 50 lv – chose what suits you better
zoom/per day – 30 euro

To find that there is no one who lives life, or to whom life is happening to, is a simple and profound discovery. This very fact has never been hidden, it's just simply overlooked.
Hi dear friends,
We open a space for those of you who are ready to stop seeking and wish to finally see the reality with their "own eyes" .
The truth is simple and obvious and there is no need for any special abilities. Just honestly see what is real and what is imagination. During these two days you will receive support how to look and where to look.
There are so much love and compassion. Let's sink together ❤

Weekly zoom meetings
You are most welcome to join us in our weekly zoom meeting "Lubo's non-dual talk".
Usually on THURSDAY, 6 p.m. Central European Time
(5 p.m UK time, 7 p.m BG time)
Send us your request for a zoom link and other details at luchanauzunova@gmail.com
We also stream LIVE on youtube
Subscribe to be in touch ❤️

Participation is free, each donation is greatly appreciated.
paypalme/LuchanaUzunova
revolut.me/luboluchana
You can see all past meetings on our youtube channel here
Luchana loves to have a chat with all these wonderful folks.